Wireless connection, updated in the background
Your property listings beautifully animated
Use on any TV or monitor with an HDMI port
Adjust the display according to your requirements
All you need is WI-FI, cast device and a TV
Controlled updates from the same WI-FI network
Manage look and feel directly from landmax.pro
No dedicated PC needed
No special cabling, just plug and play
Full editor to manage advert details
No duplicated information. The same photos, descriptions and location data used by your property portals but displayed dynamically on any TV with a HDMI port.
Full description/Short description
Hide/order photos
Feature bullet points
Industry standard attributes
Customisable extra details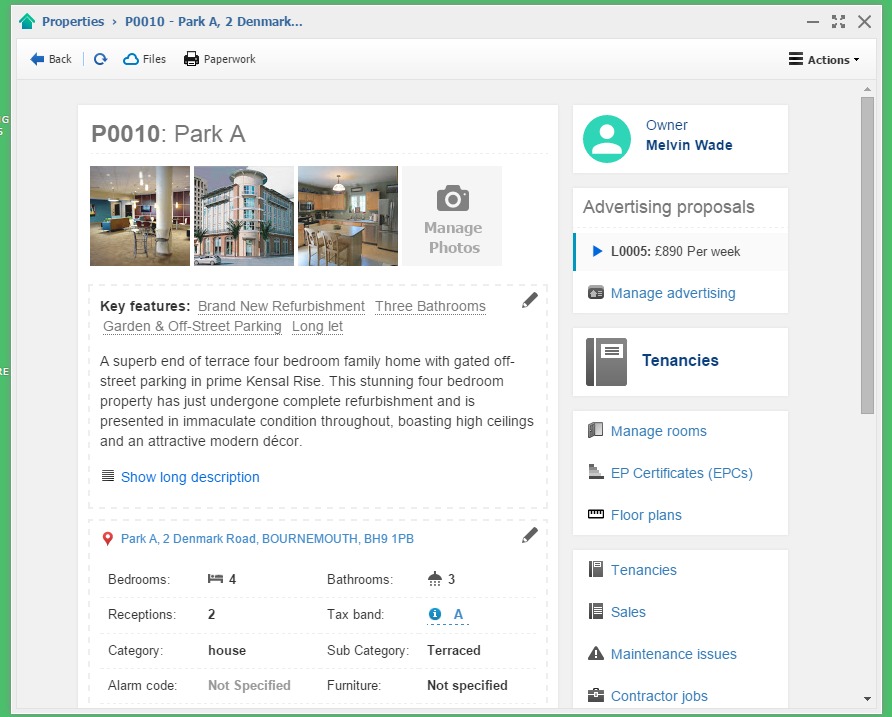 Advertising Depth
Property is unique. Tenants or Purchasers are unique? So why not adverts. Bespoke and fine tune proposals and display them across TV Advertisers, portals, marketing material and your website.
Varied Fees. Create a set of charges per advert
Cover multiple adverts per property, be it Sales or Lettings
Room shares made easy. Keep track of each room advertised
Define payment periods
Timed adverts, automatically end advertising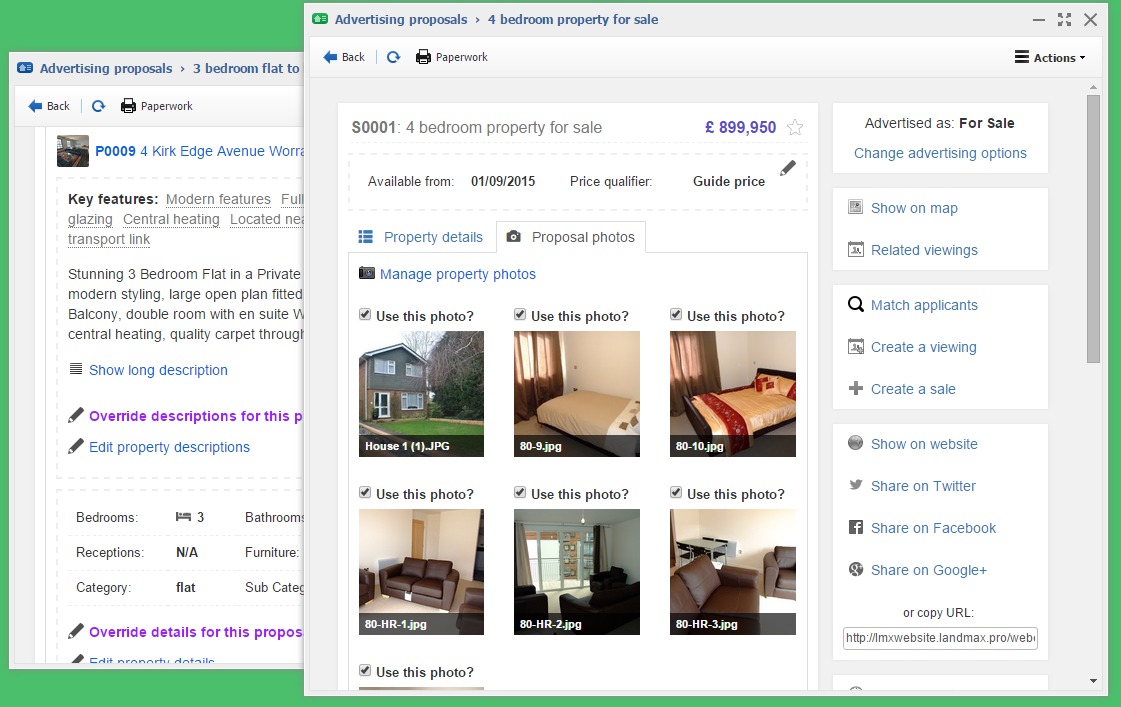 Customise the display
Set the display look and feel. Remove parts or add parts. Time the slide. All done within your landmax.pro account.
Add your brand/logo
Map with pinned location
QR Code to live particulars or website
Add or remove, property descriptions, all images, agency details
Add or remove, sidebar with up and coming proposals
Adjust timing duration of each advert
Adjust TV settings or output pixels to perfect the display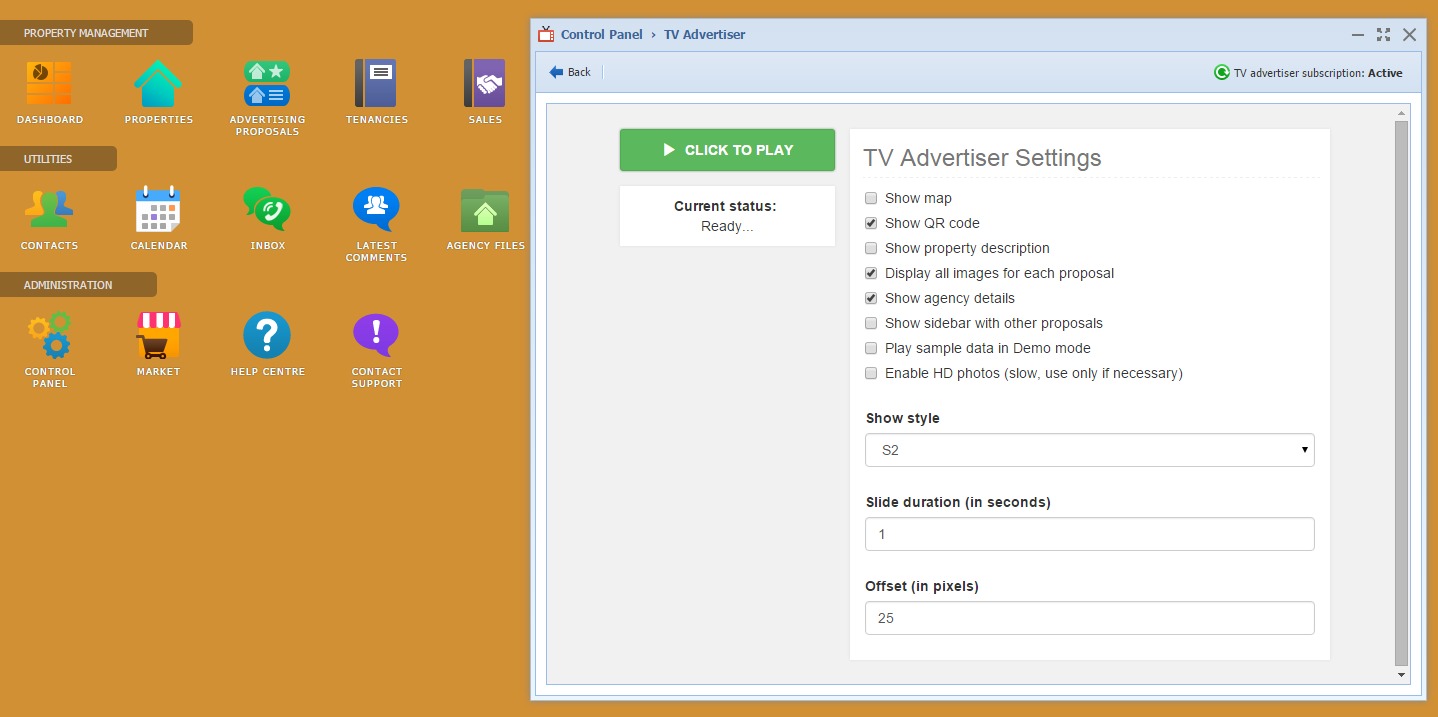 Add your own Videos and Advert Slides
Further enhance your brand on the TV Display, with video and image slides that fit perfectly amongst your property adverts. Make an impact on your customers and get your message across.
No limit to the number of image or video slides
Slides smartly indispersed among your property adverts
All updated via the wifi - no uploading required
No design skills needed. Content automatically adjusted to the animated layout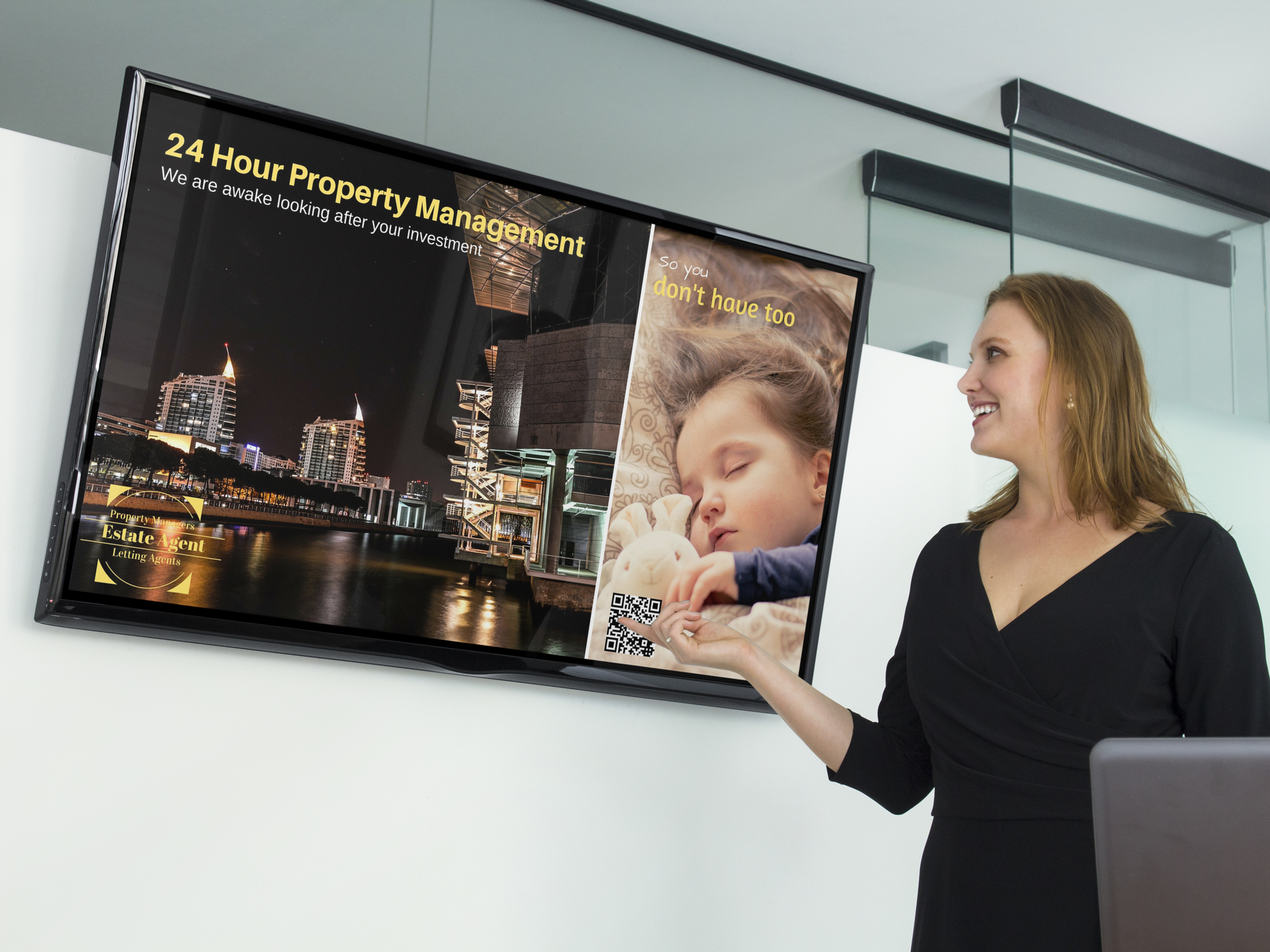 Dozens of modern layouts to choose from
Each layout has been carefully thought out and designed to look its best on any display.
Landscape or Portrait. Look different with optional orientations
Each design has a completely different feel and animation
Change layouts in seconds, just pick and choose your favourite
Further adjust each layout with customisable settings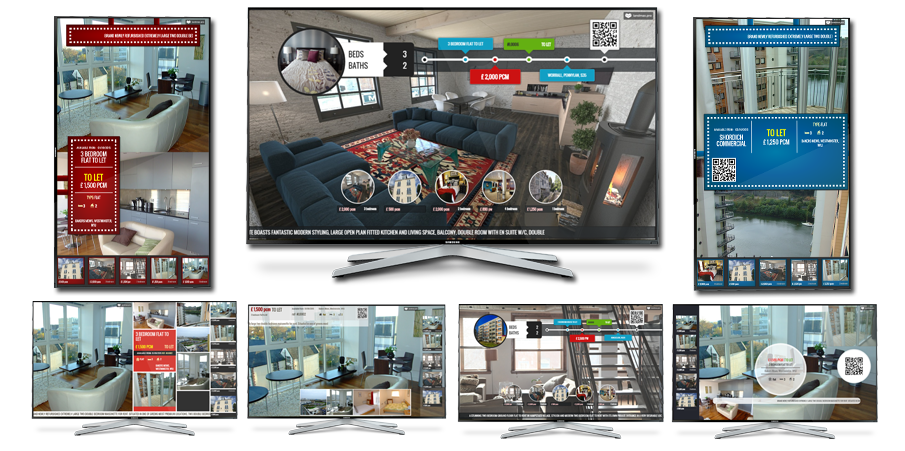 Plug and Play
A low-cost cast device simply plugged into any HDMI port, will enable you to wirelessly send your property adverts directly to your TV.
Simple install and setup
TV Advertiser subscription only £10 PCM
Updated in background, directly from our servers
No Ethernet cable nor separate PC needed
Less infrastructure, more elegance