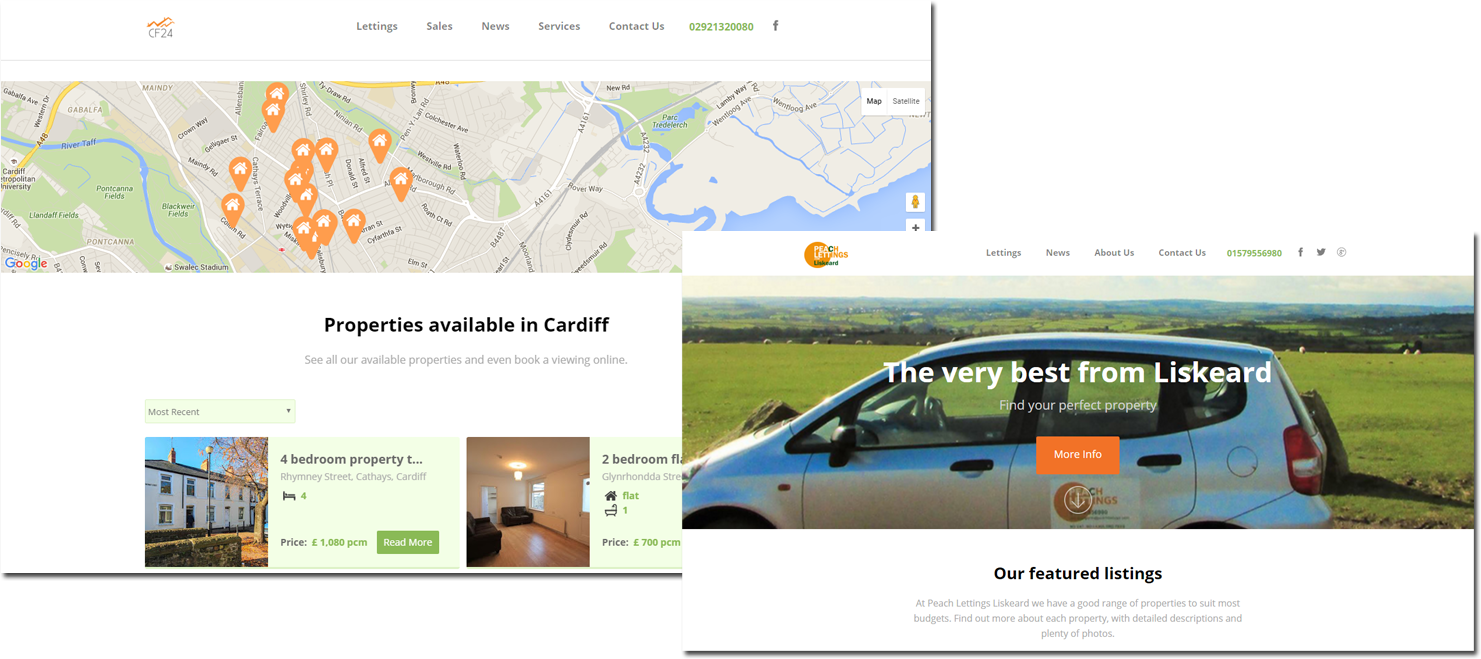 Get marketing for only £30 pcm
Our latest designs not only works on mobile, it has had the 2-way integration built in from the start.
Choose a professional design
Logo, Contact details added as part of a free design
Lettings integration - properties automatically uploaded
Contact us, Viewing Request integration
Mobile Ready - Responsive design
Additional customisation from only £15
Re-brand complete website colour scheme for only £99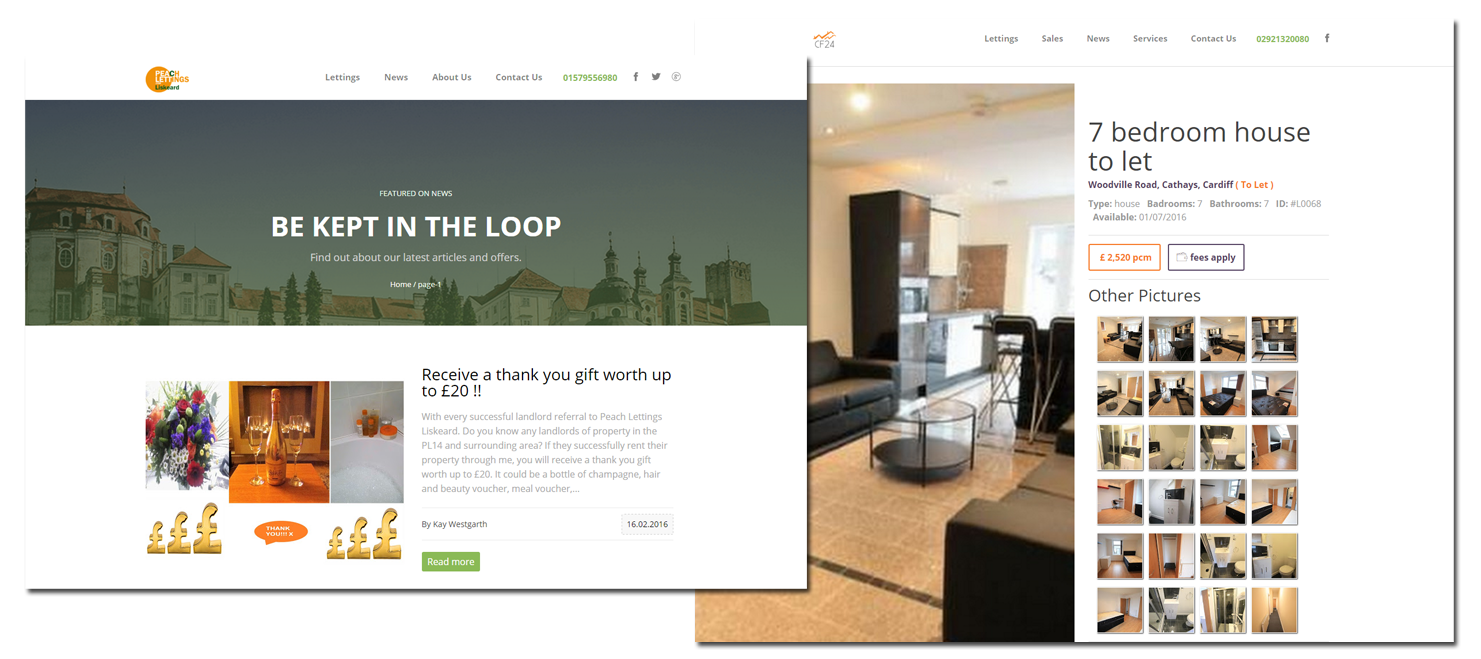 Flexible
Add and edit changes via our website manager, employ third parties or just use our website team. Keep your website updated within a budget that suits you.
Website Manager for structure or static content changes
No messing around with servers, click and deploy in minutes any changes
Future proof - Add a simple page or powerfull functionality - anytime you want
Download HTML zip files for third party website designers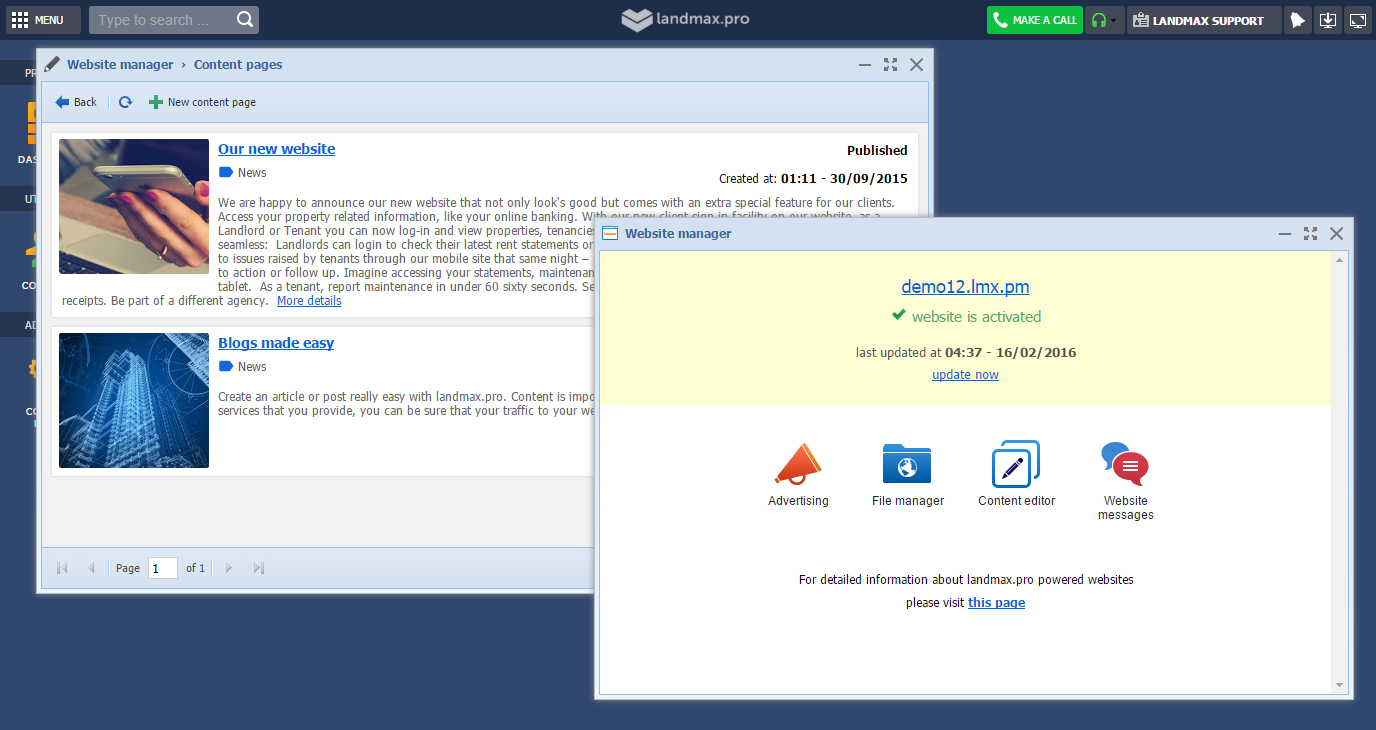 Why wait - get your Free website live in minutes
Our latest design, is ready from the get go. Within minutes of subscribing your website will be branded to you and live.
No Contract - just subscribe to websites for £30 pcm
Branding, Contact Details, Properties and News Content smartly taken from the landmax.pro backend
Your branded LMX Domain provided in minutes
Domain of your choice - £59 one-off set up
Free Design (Limited Time Offer)